Our Directors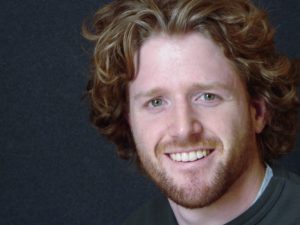 Brandon Leis
Artistic Director
Brandon Leis, Artistic Director
MA in Community Music (2015), Honours Bachelor of Music -Vocal Performance (2004), Opera Diploma (2006), Wilfrid Laurier University
Brandon is a versatile and passionate conductor, performer, educator, workshop facilitator and church musician.
As a champion for choral music and the a cappella singing tradition, Brandon brings with him a rich professional and amateur choral landscape having sung under the batons of Leonard Enns, Noel Edison, Victor Martens, Bill Janzen and Boris Brott over the last 20 years. He has been leading regional choirs and orchestras since 2004. As a professional singer, Brandon is a regular tenor soloist with regionally and nationally acclaimed orchestras and choral societies, specializing in opera/oratorio, musical theatre and concert arias.
As an educator, Brandon regularly serves as an adjudicator, clinician, workshop facilitator and guest conductor for young, amateur musicians. He has taught at Eastwood Collegiate Institute, Rockway Mennonite Collegiate, Heritage College and Seminary and is currently a lecturer and voice instructor in the Faculty of Music at Wilfrid Laurier University, where he has taught since 2009. As the first graduate of the Masters in Community Music program he recently helped to develop the new undergraduate Community Music program in which he now also teaches.
As a multi-instrumentalist and vocalist, he has served as a church musician, choral scholar or church music director since 1997 and recurrently serves as a congregational workshop facilitator in ecumenical church settings in southwestern Ontario. Brandon is currently the director of music at Stirling Avenue Mennonite Church in Kitchener.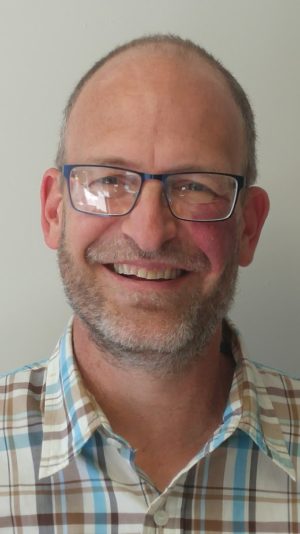 Mark Diller Harder
Assistant Director
Mark Diller Harder is a long time member of Menno Singers, as President, Assistant Director and an anchor of the bass section. Mark has led rehearsals and conducted Menno Singers in concert. He has been an energetic song leader at our Menno Singers hymn sings.  He has prepared the Mennonite Mass Choir to be ready to sing Handel's Messiah and helped organize and lead the annual Messiah Sing-A-Long. Mark began singing with Menno Singers in 1993 when he moved to the Kitchener-Waterloo area.
Mark received his early musical training in piano and theory in Edmonton with Donna Noton and Adela Wedler. Alongside his Bachelor of Theology, Mark continued studies in Church Music at Canadian Mennonite Bible College in Winnipeg taking piano from Jean Broadfoot and choral music from George Wiebe. He graduated with a BA (Music) at University of Waterloo (1989) and completed his Associate of Music in Piano Performance (Western Board of Music) with First Class Honours (1989). Highlights of his choral singing in those years include singing large choral works with the Mennonite Festival Chorus under the direction of guests Robert Shaw, Helmuth Rilling and Bramwell Tovey.
Mark has continued a passion in church music and congregational song. He studied with Mary Oyer at Anabaptist Mennonite Biblical Seminaries where he completed his MDiv (1993). He has continued to follow the developments in congregational song in the Mennonite Church and learned from leaders like Ken Nafziger, Marilyn Houser Hamm, Randall Spalding, Marlene Kropf and Bradley Kaufman.  Mark was a part of the Mennonite Bi-National Worship Council, examining the state of music and worship within the Mennonite Church in the lead up to the current Menno Media project for a new hymnal song collection.  Mark has led congregational song at many large church gatherings (MC Canada, MCEC, MEDA, MCCO, etc) and led many workshops and hymn singing events within congregations. Mark is currently pastor at St Jacobs Mennonite Church.