Menno Singers Announces New Artistic Director Brandon Leis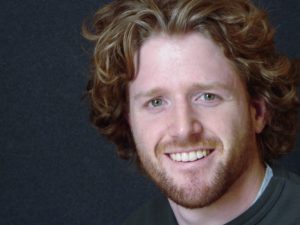 Menno Singers is pleased to announce its new Artistic Director, Brandon Leis for the 2017-2018 season. We are excited about Brandon's musical gifts and abilities, his energy and passion, his deep connections to the community and the Mennonite Church, his thoughtfulness and his vision for the choir as we move forward.
Brandon comes with a strong choral background and has conducted the Rockway Mennonite Collegiate Senior Choir, Concert Combo and the Menno Youth Singers, as well as providing vocal instruction at Heritage College, Eastwood Collegiate Institute and other local music schools and conservatories. He is an active performer and has been a frequent tenor soloist with Mennonite Mass Choir and Menno Singers, most recently with our performance of Handel's Messiah this past December. Brandon holds a Master of Arts degree in Community Music, an Honours Bachelor of Music degree in vocal performance and an Opera Diploma from Wilfrid Laurier University (WLU). He currently serves as Music Director at Stirling Avenue Mennonite Church and teaches voice and community music at WLU.
Brandon will follow long-term, much appreciated Artistic Director Peter Nikiforuk, who is resigning at the end of the current season after 19 years with the choir. We will celebrate Peter's long tenure with the choir at a farewell concert on Saturday, May 13, 7:30 at St Peters Lutheran Church (Kitchener) with choir and orchestra, featuring Honegger's King David and a newly commissioned work by local composer Colin Labadie.
Menno Singers began over 60 years ago under the visionary direction of founding conductor Abner Martin. We have been blessed with a long history of excellent directors. With Peter passing the baton to Brandon, we know this will continue.  Please join us for our first concert next fall in welcoming Brandon! (November 4 at Rockway Mennonite Church)
2 Responses